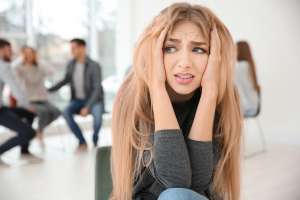 Social Anxiety is an emotional experience when you feel you aren't yourself when around others. You might feel anxious, shy, uncomfortable or nervous. You notice that your personality is less confident, or different. Your communication might be different. Perhaps you cannot speak clearly, tell a story or anecdote, or even speak to ask a straight forward question. You might also have thoughts in your mind that are confusing about what others might be thinking or saying about you, or how others might judge you. You might even become self conscious about your changed, subdued, nervous or shyer personality, and worry that others might see you are different and uncomfortable. These are all typical emotional experiences that occur when people experience social anxiety.
Times that people could experience social anxiety
There is no exhaustive list, but typically, social anxiety can become a problem in the work context when trying to deliver presentations, or sell ideas, concepts or products. Participating in work meetings, giving self introductions, whether face-to-face or via videoconference or on the phone, can all be nerve-racking for some.
Social events that are both formal and informal can also reveal your social anxiety. This might be particularly when having to give a speech, go on a date, meet someone new, or catch up with friends and relatives. These are times that can all provoke one's social anxiety.
On the other hand, you might not feel social anxiety because you don't socialise much, have avoided giving speeches and presentations, and don't put yourself out there. If this troubles you, then you might have social anxiety you have learned to avoid.
What can you do about social anxiety
Fortunately, social anxiety is very treatable with Hypnotherapy and other Emotionally Focused Counselling and Psychotherapy interventions.
With Jeremy you will learn some tools that can help you settle you mind and relax the feelings in your body. This can give you a sense of control. Next, you will gain insight into what you are feeling, so you can be less confused, or feel less threatened by what you feel when around others. Thirdly, insights to your anxiety can be used to process and release the anxious reactions, giving you a different experience of yourself when socialising. Imagine feeling comfortable, confident, more outspoken or just more yourself. Your sense of yourself when around others changes and you feel happier and more confident in your interactions and performance. Finally, deeper healing of past traumatising events can also be processed and healed in order to restore a greater sense of self assuredness. For example, some people who were bullied in the past might experience social anxiety, and they may wish to work to resolve that. Jeremy has helped many people to find out how much more they can be comfortable with themselves in all manner of social contexts.
What now?
Now that you have read something about social anxiety, you may be excited by the prospect of real change. If you had any questions, or are ready to make a start, you can enquire or make an appointment by calling, (02) 9518 9912, texting 0423050680, or using the chat widget or contact form to the right. Jeremy would love to hear from you to see how he can help.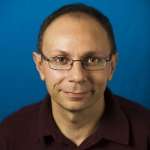 Call me on (02) 9518 9912
Registered and Accredited
AHA
ASCH
NHRA
ACA
ASSERT
Clinical Supervisor